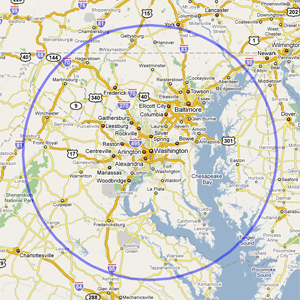 An attempt has been made to collect all of the astronomy/space organizations within about 75 miles of Washington DC. This large area includes northern VA, much of MD including Baltimore, and extends into WV, PA and DE.
To look up astro places in other states/regions, check out

Astronomy Stores

Educational Services

News/Blogs
Blaine Friedlander, Washington Post: Skywatch (published usually last sunday of each month)
Greg Redfern, WTOP, What's Up? The Space Place
David Abbou, The Free Lance-Star (Stafford/Fredericksburg; usually prints the first Sunday of the month)

Astronomy/Space Camps (for kids of ALL ages!)

Misc...

Missing??